Lately I've been on an ElePHPant trading stint which all kind of started when I went to twitter and asked the community the following:
I've got some #elephpants to exchange. What are my options to seeing if someone can swap me?

— Joshua Ray Copeland (@OGProgrammer) February 5, 2018
I got an email from a cool developer up in Finland @AkiOjalehto who had a bunch of species of ElePHPant that I don't have. All of my herd has been from ZendCon so when he offered his black Amsterdam PHP UG ElePHPant, Pink OpenGoodies, & Enfys (Rainbow) ElePHPant; I had to jump on it.
#ZendCon2017 #elephpant captured pic.twitter.com/rREhcRH6o3

— Joshua Ray Copeland (@OGProgrammer) October 24, 2017
I've also been using EleWant.com to connect with others to build my herd so I'll chime in later on how that goes as I've really only got in touch with one person from that site. What I continue to see is how a couple shouts on twitter can procure such amazing people from the PHP community. Reminds me of my past shoutouts and getting responses from devs half way across the globe ready to help. Thats how I met @heiglandreas and subsequently got invited to guest blog for 24 days in December.
The @PHPVegas Users' Group got shirts last year and that was awesome to give out but every dev out there has a closet full of shirts… How cool would it be to have a new ElePHPant in the wild?!?
Hardcore PHP developers collect ElePHPants because they are not only great office decorations (or trophies depending on how you look at them). You most likely had to get your ElePHPant from a conference, kickstarter, users group, community, or friend of a friend sort of thing. The bottom line is they are cute as heck so you should treat them very nicely. If my daughter had her way, my whole herd would be in her room but they are my little office pets to show off so they kick it over by my desk eating bugs most of the day with their other ElePHPriends. I see these ElePHPants as being pretty rare in some of the species case like the Gold 20 Yr. ElePHPant and other unique ElePHPants that never got full production runs.
After first talking with Aki about trading, I got so excited about ElePHPants again that I started looking into Open Goodies and the path others have taken to make one in the past via kickstarter.
Anyone in the #PHP community work with #OpenGoodies before to make an #ElePHPant ? I wanna know the level of effort it takes to pull off a kickstarter for an design idea I have ??

— Joshua Ray Copeland (@OGProgrammer) February 9, 2018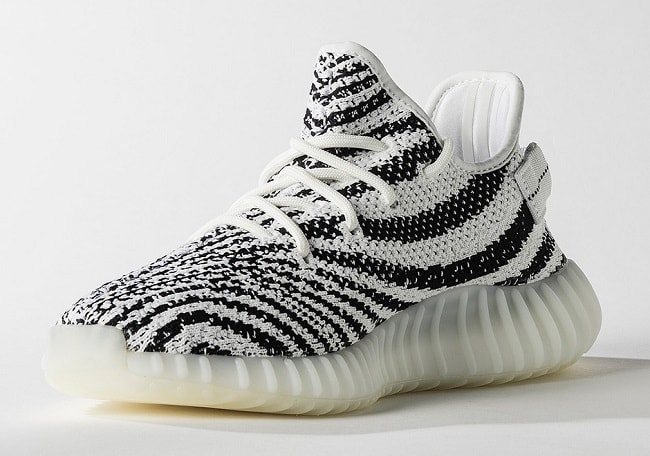 My design idea for a new ElePHPant actually was first inspired by Kanye West's Shoe, the Yeezy 350 V2 "Zebra" model which has iconic Zebra stripes going down horizontally. I've also been addicated to his Yeezy line of shoes but thats a blog post for another day…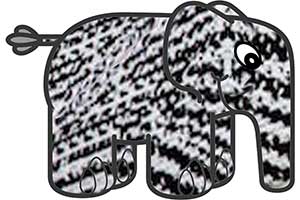 After thinking more and more about it, I just kept asking myself, "What feels like Vegas…" and this Zebra concept didn't fit so I tabled that. I took a step back from the new design and did more research on the history of the ElePHPant and Open Goodies. One day I'd like to do a Zebra pattern or maybe something like HaPHPy the ElePHPant has. Composer should start one too, I don't see why they don't already have an ElePHPant with how much we rely on Packagist/Composer (Thanks Jordi!). Thinking more deeply about a color or design that fits vegas and the current spectrum of colors that exist in the ElePHPant kingdom; I decided something flashy…
It just makes sense, Vegas is the city of lights, 24/7, flash, glam, you name it. We need a shiny ElePHPant!
So far I've talked to @Mark_Baker (creator of the ElePHPant named Enfys known for his multicolored coat) and he filled me in on the things to watch out for along with things to avoid/do yourself. I also have been speaking to others in the community who want to help so I'm building a mini-following. After looking at all the previous ElePHPant kickstarters, I think it would be a good time to introduce another color way of ElePHPant. The group is big enough to support one and I think the community would be receptive to this unique "nostolgic" feeling that reminds me of getting a rare shiny pokemon card. ZendCon coming to Vegas for the past 3 years also sets me up to deliver a bunch to other UG leaders and backers of the project. That is if Rouge Wave keeps Vegas as its home… Vegas locals like myself are worried about the shooting last year causing visitation to dip but so far that really hasn't been the case.
In closing,
What do you (the community) think about my idea for a "Holographic" or "Shiny/Disco" sort of color for an ElePHPant?
Would you buy this ElePHPant and help support it on some crowdfunding platform?
Let me know your thoughts and I'll gauge next steps if the feedback seems generally positive.